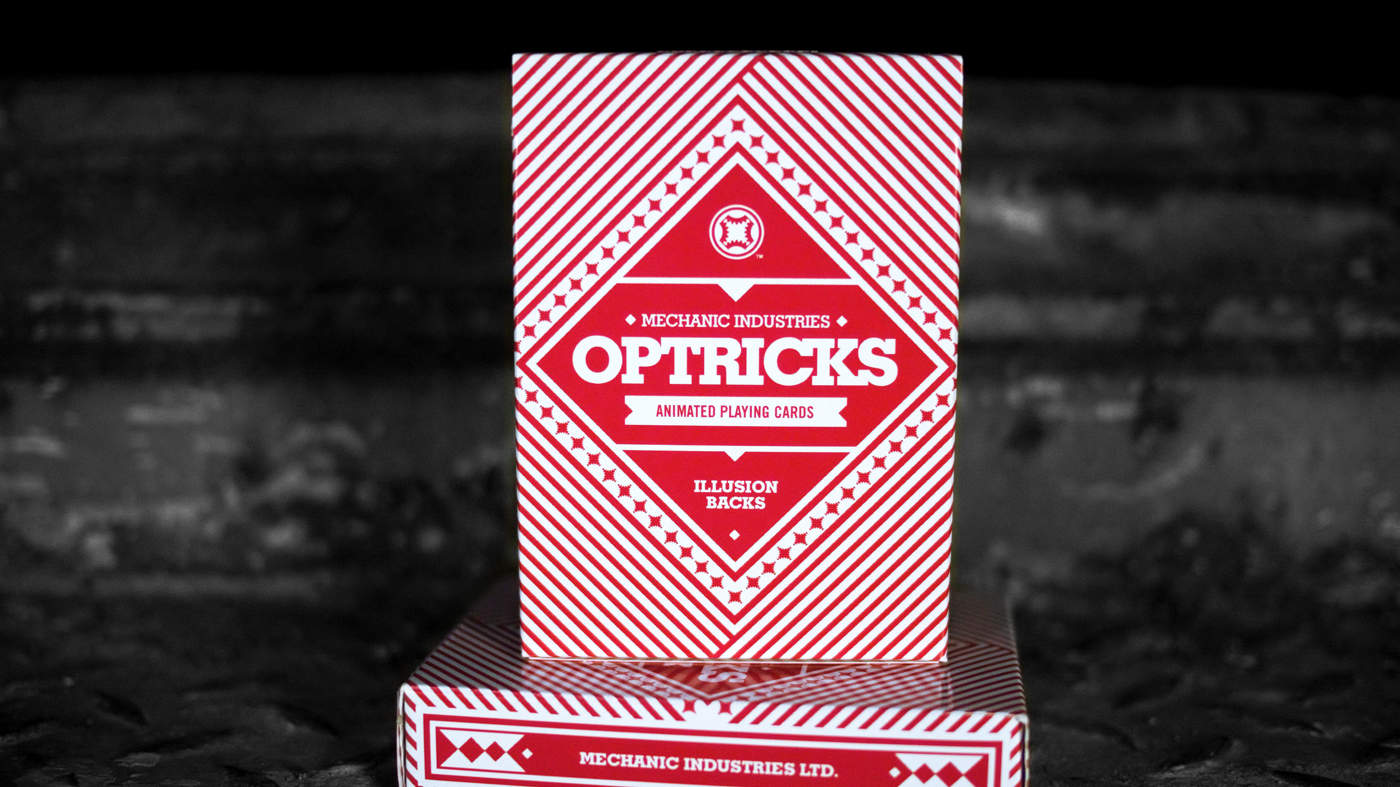 Optricks Red Edition
Take your magic to another dimension
Resprayed Red and reloaded with three of the most innovative gaff cards available. We have employed an Anamorphic technique to achieve some brain twisting moments. We have developed along side these cards some powerful magic routines that turn just 1 deck of cards into a themed tool kit with an arsenal of concepts. Combine optical illusions and sleight of hand to create never before seen magical moments with this cutting edge deck of cards.
ANAMORPHIC GAFF MAGIC
A new concept in sleight of hand, this eye popping optical illusion gaff card opens up a world of exploration. Use your favourite sleights to create full routines that will astound your audiences.
EMPTY BOX TRICKERY
This is our approach to an faux 'empty box' type routine. Our method really streamlines this type of effect with super fair handling and a truly deceptive and sneaky method you are going to love!
GRINDER DOUBLE FACER
Our Grinder coin is back with realistic rendering to really play tricks with your spectators. Double-sider simplifies routines like Grindout and makes the handling much simpler and easy to do.